Now Serving Beer and Wine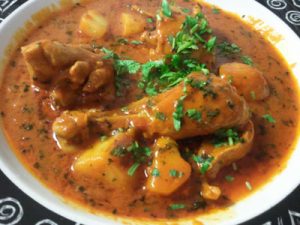 The Punjabi Hut is Niagara Falls, New York's premier Indian restaurant specializing in authentic home style Indian cuisine. A family owned business since 2000, is proud to serve the finest Indian cuisine in Niagara Falls, NY. Providing both a full menu and buffet, we cater to anyone's needs. Buffet comes with fresh rotis or chappatis sent fresh and hot to the table. Our home cooked Indian food caters to vegetarian, non-veg and Jain needs. We have indoor seating as well as a full service patio for your dining needs. We also provide FREE all day parking to our customers. Located on the corner of First Street and Niagara Street, We are just a 5 minute walk from the falls (located next to the Days Inn hotel, across the street from the Rainbow Bridge). Stop in for a home cooked Indian lunch or dinner today!
Indian cuisine is becoming one of the most favorite flavors of food in America. With its bold flavors, beautiful aromas and ever-lasting taste, there's nothing better. Indian food is filling and good for your body. The best place to visit for excellent Indian cuisine is Punjabi Hut in Niagara Falls NY. Our Indian restaurant is conveniently located in Downtown Niagara Falls, surrounded by all of the local attractions, entertainment and sights.
Our Indian food style is a buffet where you can sample a wide variety of delicious Indian cuisine. All of our Niagara Falls Indian food is authentic and homemade for a one of a kind meal. Our restaurant has been in business since 2000 and has been a leading restaurant for Indian style food in Niagara Falls. We provide both a full menu and Indian buffet. After a long day of sightseeing, please come join us for a great Niagara Falls Indian food dining experience.
Our website has been conveniently created for your dining experience. You can order Indian cuisine and meals right from the site and we will have them ready and made hot for you. With the option of dining in or out, we guarantee you'll be very satisfied with the food you're provided. Punjabi Hut is the best Indian buffet in Niagara Falls.
Thank you for visiting our website. Our prices are competitive, but our services can't be beat. We are sure that one visit to Punjabi Hut will make you want to come back for more. We have the premier location in the center of all Niagara Falls' attractions and our hours have been implemented to suit even the latest of visitors. Please feel free to contact us with any questions. We look forward to serving you. Thank you for visiting Punjabi Hut.